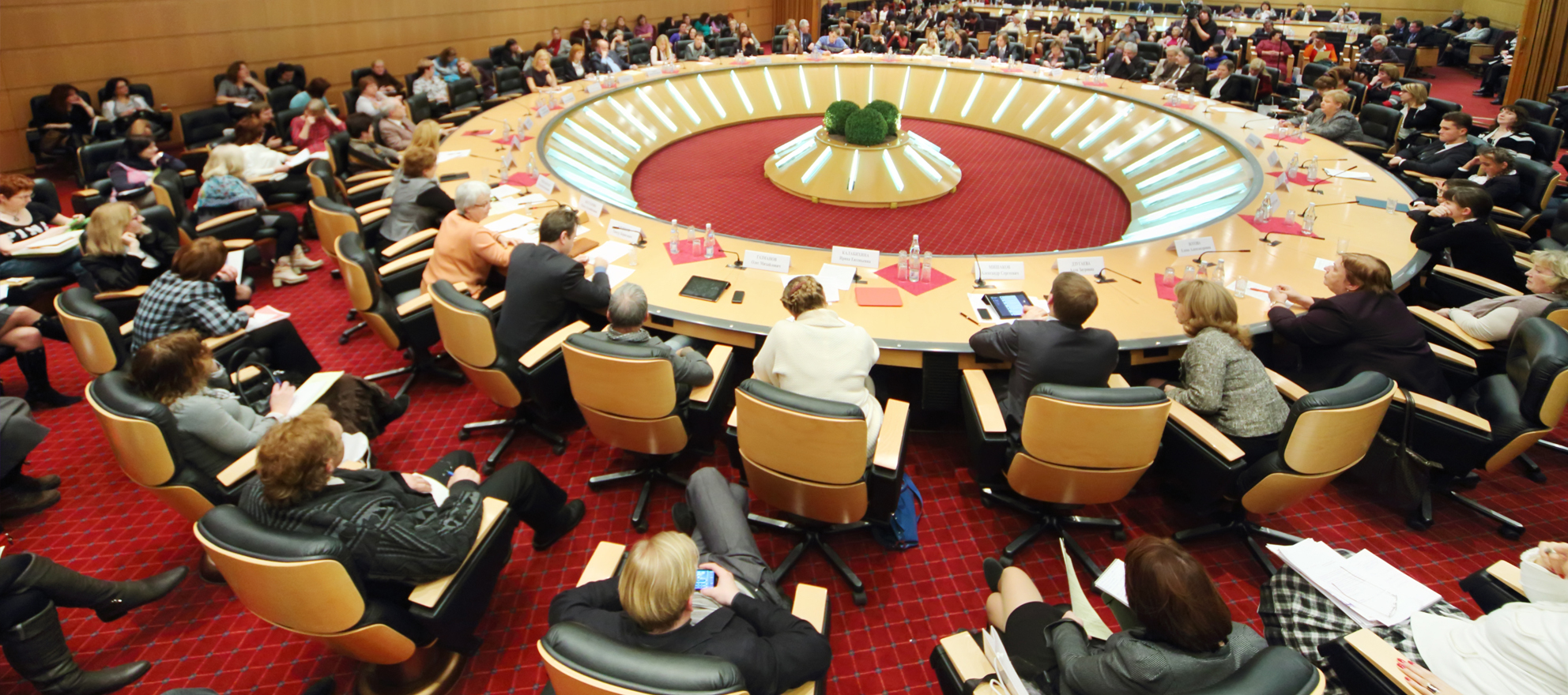 REPOSTED DIRECTLY FROM INMAN NEWS. THIS CONTENT HAS NOT BEEN MODERATED BY WFG NATIONAL TITLE.
The National Association of Realtors (NAR) Chief Lobbyist Jerry Giovaniello, a 37-year veteran of the organization, who became its top government liaison in 2001, will retire at the end of the year, he announced Wednesday at the trade group's midyear conference in Washington, D.C.
In his lengthy career at NAR, Giovaniello has been at the center of advocating for major legislative accomplishments, including: fighting a flat tax proposal in the 1990s, securing the continuation of the National Flood Insurance Program and pushing Congress to pass mortgage debt relief and a first-time homebuyer tax credit after the financial crisis.
Giovaniello was hosting a morning legislative briefing when he told the crowd inside the Marriott Wardman Park's Marriott Ballroom that this year's event would be his last at the helm of NAR's lobbying operation.
"I've been doing this for 37 years," he said. "This will be my last briefing. I'm going to retire at the end of the year."
Giovaniello said he made the decision around the holidays, while sitting at home with his wife Elizabeth.
"When you love something, it's very hard to leave it," he said. "I think [Elizabeth] and I sat down and said, we've got a nice house, when are we going to have time to read some more, take some more classes, do some more biking. Look I'm old. I have vinyl records I haven't played in years."
"I just think it's been great," he added. "I just can't say enough about this great staff. You've changed a job into a family, and I think that's very rare in this town."
NAR will now conduct a nationwide search for a new chief lobbyist, according to NAR Chief Advocacy Officer Bill Malkasian.
"Our goal is to work on the process this summer and have somebody in place after Labor Day," he said.
Giovaniello is staying on until the end of the year to help with the transition through November midterm elections, according to Malkasian.
"We have a process in place," he said. "We have a great team in place."
Giovaniello first joined NAR in 1981 after working as the chief of staff for Republican Congressman Jerry Pettis and Democratic Congressman Jim Lloyd, both from California. He was named to the top lobbying post in 2001.
Recently, he was involved in NAR's battle to convince lawmakers to not eliminate homeowner tax benefits like the mortgage interest and property tax deductions.
"[Giovaniello] has had a distinguished nearly four-decade career at NAR, protecting the interests of Realtors, the real estate industry and current and future property owners," said NAR CEO Bob Goldberg in a statement. "NAR's advocacy efforts have greatly expanded and grown in influence in recent decades, and Jerry has contributed greatly to those efforts."
The views and opinions of authors expressed in this publication do not necessarily state or reflect those of WFG National Title, its affiliated companies, or their respective management or personnel.
Want to get these articles delivered directly to your inbox?
Sign up to get a weekly recap email with the hottest articles delivered every Friday.